Key Takeaways
– Many affluent families have or are interested in having a family foundation, according to research by the Family Office Association.
– Factors such as control and philanthropic vision are key drivers behind the decision to set up a family foundation.
– Donor-advised funds are another philanthropic giving option to consider.
If you have significant wealth and want that wealth to have a positive effect on society, you might want to consider starting a family foundation to engage in high-impact philanthropy.
Family foundations are private foundations established by affluent families to support causes they deem to be worthy, as well as to help foster family cohesiveness and instill family values in younger generations.
We've seen a growing interest in these foundations over the past decade or so, as rising levels of affluence spark a charitable interest in many high-net-worth families. In fact, over many years we have consistently seen that philanthropy is a top-five area of interest among the affluent.
Here's a look at whether a family foundation could potentially be a good option for you and your family—and another option if you'd prefer an alternative way to give back.
Family Foundations: A Popular Choice
In a survey of 176 single-family office senior executives by the Family Office Association, nearly seven out of ten wealthy families had created family foundations (see Exhibit 7).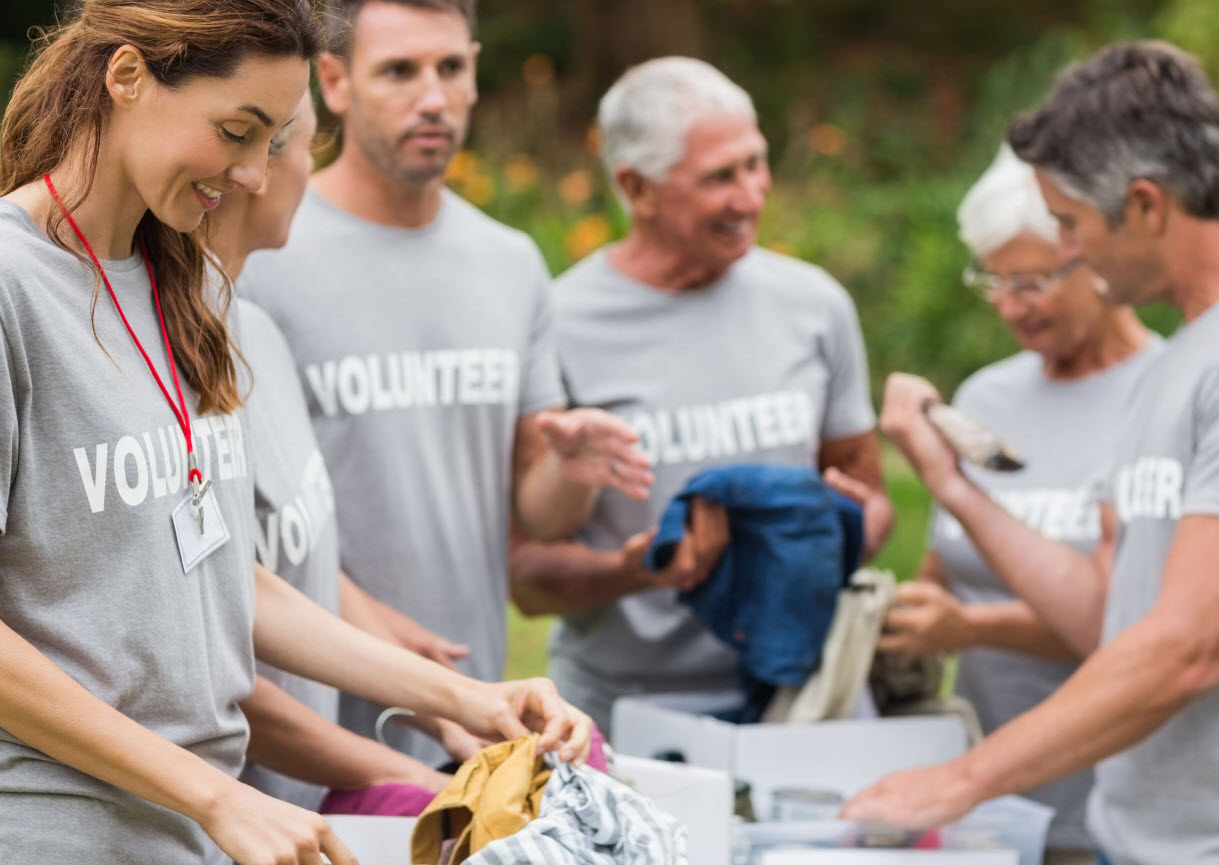 That leaves 54 single-family offices where there is no family foundation. But of those, slightly more than half are actively considering establishing one in the next few years (see Exhibit 8).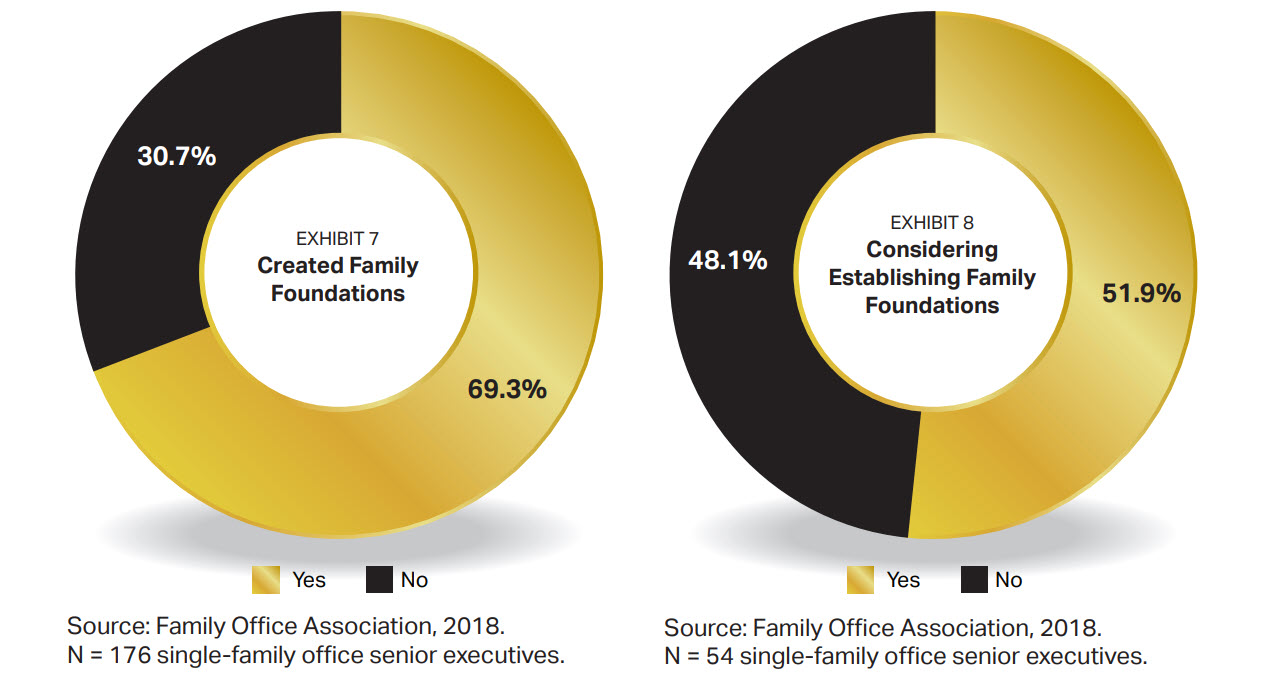 Five Reasons For Family Foundations
The obvious question is: Why do so many of these affluent families choose to create family foundations, specifically? After all, there are multiple ways to engage in philanthropy.
Based on a statistical analysis by the Family Office Association of the factors motivating the wealthy to create family foundations, six major motivations were identified (see Exhibit 9).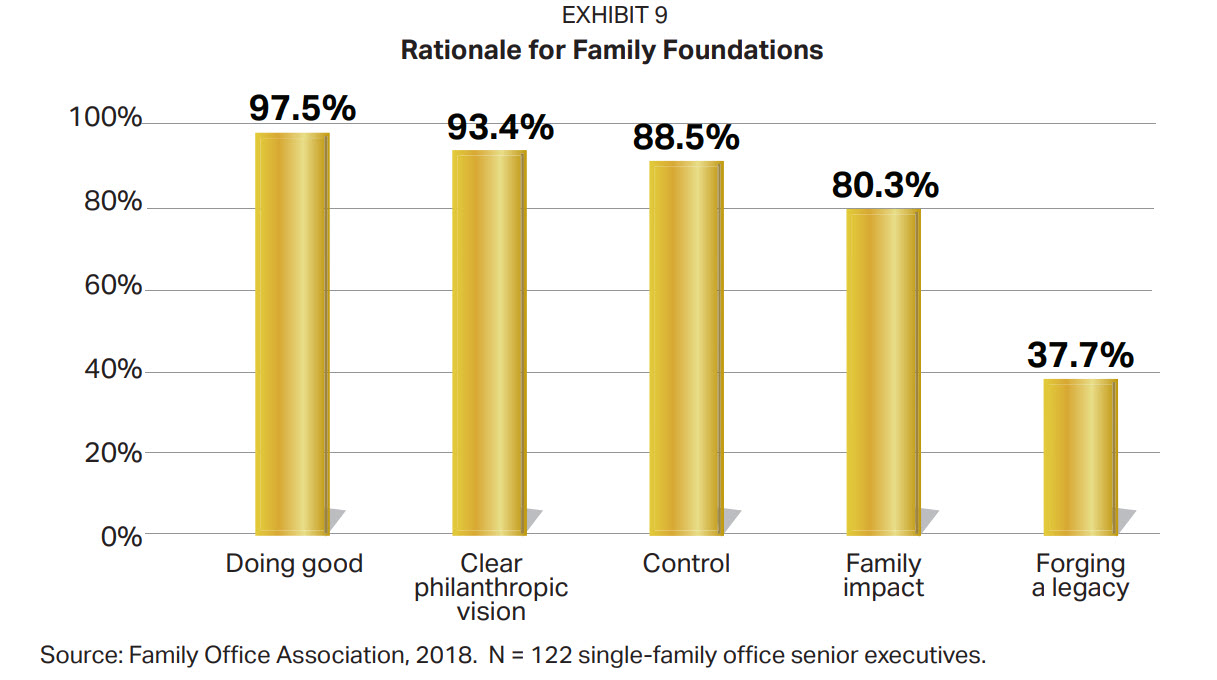 Doing good. Nearly all of those surveyed explained that being charitable—in and of itself—is a key driver for establishing a family foundation. At its core, philanthropy is all about doing good—so it's not shocking to us that this is the top driver behind family foundations. A family foundation can be a very effective way to provide economic support to charities and causes deemed worthwhile.
Clear philanthropic vision. Highly correlated with wanting to do good is having a clear philanthropic vision. These wealthy families have very strong ideas about the causes and charities they want to support. The philanthropic vision can be diverse or highly focused. Moreover, the philanthropic vision can adjust along with changing circumstances.
Control. A family foundation gives a family significant control over their charitable giving (provided they adhere to the rules imposed on private foundations). A family foundation allows a family to make a wider array of grants (including pledge agreements, as well as grants to specific individuals) than can be made through a charitable vehicle such as a
donor-advised fund. A family foundation also gives a family significant control over how the assets in the foundation are managed. Note that almost nine out of ten single-family office senior executives said that control was a major factor in deciding to set up and run a family foundation. This makes sense, as in our experience, affluent families that set up single-family offices value having control in many aspects of their lives.
Family impact. The vast majority of those surveyed see their family foundations' charitable efforts as ways to reinforce family values and family cohesion. For example, we see that family foundations are often part of the education of current and future inheritors of a family's wealth. The foundation helps them learn about managing money, vetting charitable organizations and giving sustainably, for example. When family members work together to smartly donate money, greater family unity can result. All in all, family foundations can be quite effective in binding a family together around something they consider meaningful. Nearly four out of five of the survey respondents with family foundations reported that the impact on their family was a major motivation to have a family foundation.
Forging a legacy. Many family foundations are high-profile—even if their prominence is within a small circle, such as a local community. Recognition is a factor for more than one-third of those surveyed. Additionally, some families create foundations to honor loved ones.
Note: Many of these reasons are interconnected, to some extent. For example, having the family involved in making charitable decisions together can help contribute to the family legacy and to the desire to craft a shared philanthropic vision.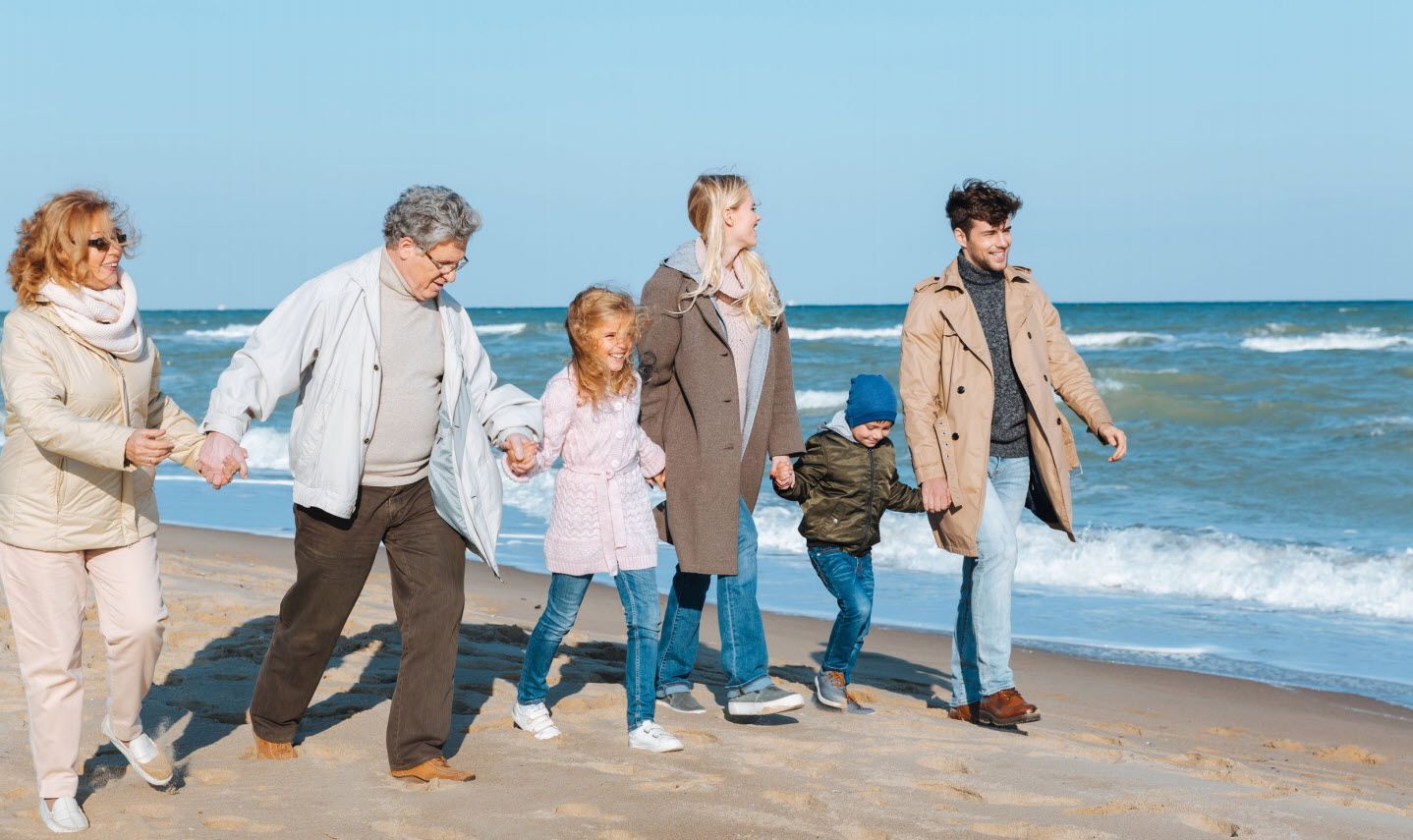 Reasons For Not Having A Family Foundation
What's holding back the 30.7 percent of respondents without a family foundation? The major reason they gave for not setting up a foundation was a lack of a clear philanthropic vision (see Exhibit 10). There's little to no agreement among these families as to what causes or charities they want to support. As such, they likely see no reason to set up a full-fledged foundation to achieve a nebulous (or even a nonexistent) goal. Conflict among key family members can sometimes also lead to a lack of vision.
The second-most-cited reason was the ongoing costs of running a family foundation. Such costs can be quite high. That said, cost was cited by a relatively small percentage of respondents—just 13 percent. This suggests cost is not a major issue for these families.
Exploring Your Options
If it turns out a private foundation doesn't make sense for you and your family, you have other options for engaging in philanthropy in a strategic and organized way. One such option is a donor-advised fund, which offers some (but certainly not all) of the same benefits as does a family foundation—at a lower cost and with less hands-on involvement needed.
The upshot: Explore your options if you want to make charitable giving an important, ongoing part of your life. Chances are, you can find a type of giving vehicle that fits your philanthropic goals, preferences and overall agenda.
Contact your financial and/or legal professional(s) to discuss your charitable giving goals and which types of charitable vehicles you might want to consider.
ACKNOWLEDGEMENT: This article was published by the BSW Inner Circle, a global financial concierge group working with affluent individuals and families and is distributed with its permission. Copyright 2020 by AES Nation, LLC.
Impact Financial Wealth Management, AES Nation LLC and LPL Financial are separate entities.