Also published on WealthManagement.com.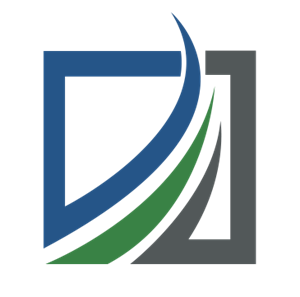 Achieving great results in any walk of life starts with a clear picture of your end game, which may be years or even decades down the road. Once you have a long-term goal clearly in sight, you can build an action plan of specific, carefully considered steps to keep you moving steadily toward your ideal future. That process is a concept known as playing the long game, and it is an important key to success.
If you don't already have an end goal and a concrete plan to get there, it's time to honestly assess how well you're doing at both creating a detailed vision of your ideal long-term future and acting in ways that consistently move you toward that result. These guidelines can help you get on track.
Work Backwards
The key to the long game is to begin at the end. Start with a vision of the ideal future you want, which will serve to motivate and inspire you as you work toward making it come true.
Once you have an ideal future in mind, the next step is to think about the specific obstacles that could prevent you from reaching your goals. For example, if you're a business owner whose goal is 25% annual income growth, some obstacles might be the time you need to spend training new staff, or outdated systems that prevent you from devoting your energy to client-focused actions.
Only after you've assessed results and potential obstacles is it time to think about strategy. This works better than the traditional way of starting with strategy and ending with goals because with that approach, you often don't get past the obstacles phase.
What's more, having a better understanding of the obstacles that seem to oppose your goals can actually provide the keys to overcoming them.
Execute Your Plan
Perhaps the biggest challenge of playing the long game well is execution. But execution can't be avoided—if you want to make any progress toward your goal, you must act on your plan.
Start making your vision a reality by setting specific intermediate goals and milestones, along with specific plans and action steps to enable you to reach each goal. Ensure that each action is specific and achievable, and set a target date for completion.
Above all, communicate on an ongoing basis with anybody else you've enlisted for help with your journey. Lack of effective communication is probably the biggest culprit in the failure to execute. You need to get buy-in on your strategic plan from key people you will rely on along the way.
The Importance of Perseverance and Flexibility
Both perseverance and flexibility are crucial to a good long game. As with most meaningful and large-scale endeavors, great results don't happen overnight. You need to be willing and able to stay the course for quite some time, as most successes are built on incremental achievements.
Of course, life has a way of intruding and pulling people in all sorts of directions. Keeping your goals and plans top of mind can help you avoid being overwhelmed and distracted by immediate circumstances. You can take a step back, keeping the bigger picture in focus as you patiently bring your plans to fruition.
It's important to remember that perseverance doesn't equal rigidity. Flexibility is vital as you navigate inevitable changes in your life and the world at large that affect your vision, your goals and your course of action.
A Road and a Road Map
In the end, long-game planning builds a bridge that links where you are today to where you want to be down the road. To get the most out of your efforts, remember a few key tenets of success—start with the end in mind, develop intermediate goals that propel you forward, and execute with focus. With these ideas and your self-created road map to guide you, you can put yourself on the road to an ideal future.
The opinions voiced in this material are for general information only and are not intended to provide specific advice or recommendations for any individual.